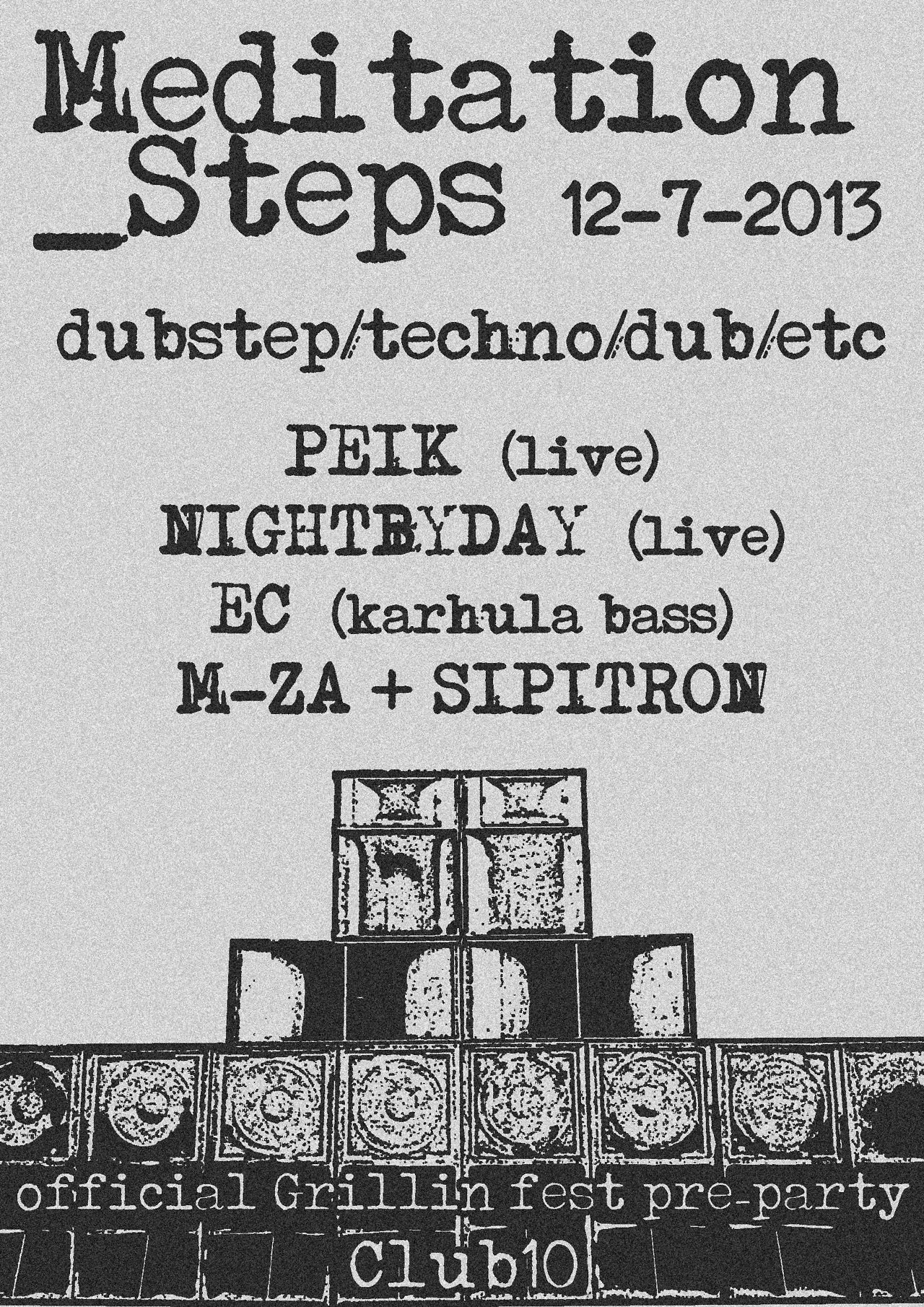 MEDITATION STEPS x GRILLIN' 2013 with PEIK (live) + NIGHTBYDAY (live)
Meditation Steps presents a bass heavy dub culture night in joint-operations style with Grillin' fest 2013.
Headlining will be PEIK, the man behind the forthcoming MDISTP003 12″ release with his 100% analogue dubtechno live set.
Grillin' fest is represented by NIGHTBYDAY's sub-bass emphasized dub live. A must hear event!
Supported by EC from Karhula Bass with a classic 70's dub selection and MDISTP DJs Sipitron & M-za.
PEIK (Meditation Steps) [LIVE]
NIGHTBYDAY (Laisia) [LIVE]
EC (Karhula Bass)
MDISTP DJ's Sipitron & M-za
Friday July 12th
Club10, Tampere
Entry 5e
Deep meditative vibes of dub, dubtechno and dubstep
[soundcloud url="http://api.soundcloud.com/tracks/97816455″ params="" width=" 100%" height="166″ iframe="true" /]